Add on Service - Optional
If you are utilizing our design, decor & rentals service then you have the option to add on our Event Planning Package. Some couples like to have additional help with planning their wedding to ease some of the stress that comes with the wedding planning process. Our team of experienced event planners can assist you with putting together all the pieces of your wedding day. We help you at the beginning stages of your planning so that the rest of the process is a breeze. Our team provides you with custom checklists and timelines as part of your very own custom Wedding Planning Binder so that you can be ready for the big day. Our goal is to provide you a stress free wedding planning process so we are here to answer any questions you may have.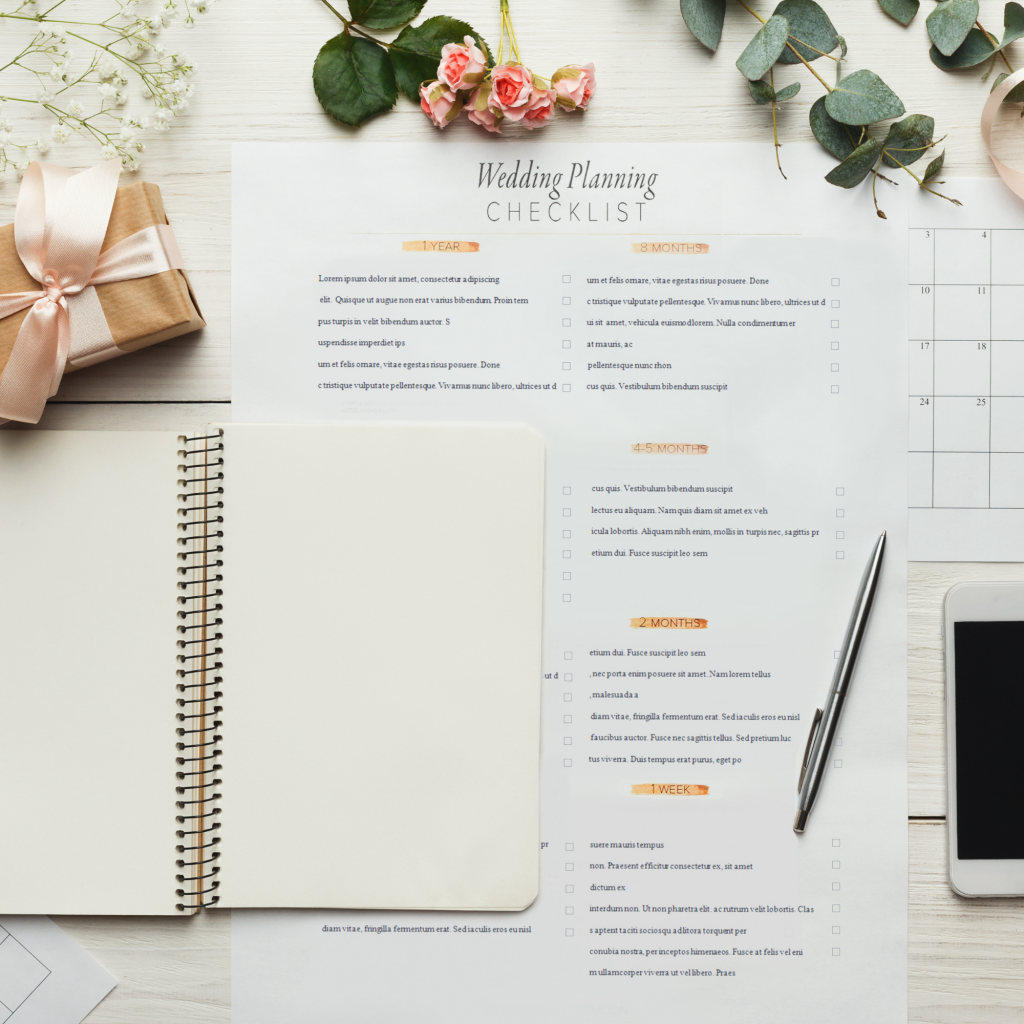 Included in your Custom Wedding Planning Binder:
Pre-Wedding Day Timeline (Pre-planning, Week-of Wedding, Rehearsal dinner)
Wedding Day Preparation Timeline (Bride's & Groom's)
Wedding Day Timeline – Timing of Events
Post-Wedding Day Timeline (Take-down & Thank you Cards)
Custom Checklists (Rental Requirements, Signage Requirements, etc)
Site Plans/Layouts (Ceremony, cocktail hour, dinner/reception)
Full Vision Board
List of vendor options and recommendations for additional services required
Steps to Receive your Custom Wedding Planning Binder:
STEP 1: We will schedule an initial meeting (1.5 -2 hours) with you and your fiancé. During this meeting we discuss everything you envision for your wedding date so that so that we can start putting together your custom package. We will discuss everything from how you see the day flowing to what your vision is for the decor.
STEP 2: We will then provide you with a draft template of your Custom Wedding Planning Binder. We may still have further questions for you at this stage so we will review those together so that we can finalize your package.
STEP 3: Once we have your details finalized we will deliver you a hard copy of your Wedding Planning Binder to keep your organize throughout the upcoming months.