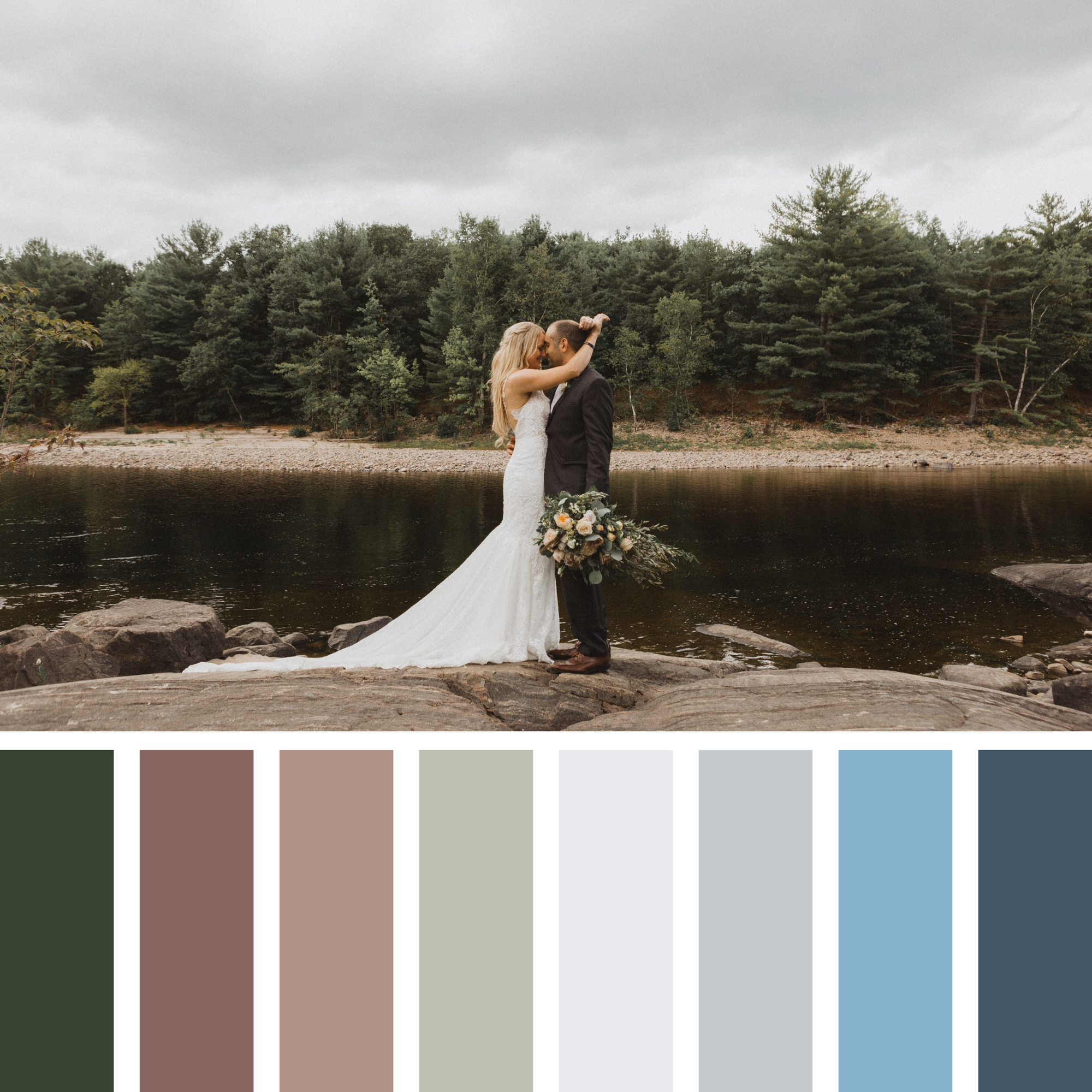 Creating the Perfect Colour Palette for You
One of the first ever decision you must make for the Wedding Planning Process to begin is: your colours!
Our Designers recommend choosing at least four to five colours.
From there one of the five colours will become the base colour for the entire decorative aspect in your venue. The second colour will become your main colour piece and the remaining colours from your palette will be used to create beautiful pops of colour in your accent pieces, which essentially ties in the entire palette beautifully.
When you envision your elegantly picturesque venue, you will often picture one colour the most.
Depending on the theme you are going for, we typically like to recommend the off-white hues, such as Ivory. There is something completely mystical about the softness and delicateness it brings to any room.
Simple is elegance, right?
We believe that by providing the room with a soft undertone, allows for the essential components and subtle pops of colour to really stand out. We typically use the off-whites most commonly for piping and draping and table linens.
There's nothing worse than having a super busy space where everything seems to be camouflaged in. We want your guests to notice all the details you've been working so hard on for so long!
One of the most common techniques we use to showcase the main colour is through beautifully arranged floral pieces, with the exception of blue hues. Blue's can be a little tricky to have incorporated for the overall function of your colour palette. For this reason, we usually incorporate them through tablescapes such as the table runners or napkins. With these small touches of blue, you would be surprised how much they truly stand out!
Another rising trend that we often see is couples who showcase their main colour through Bridesmaid dresses or the Groomsmen suits. Typically, it is because they choose to go with a boho, garden or natural inspired wedding. These types of weddings often put emphasis on the elegance of the natural whites, greenery, rustic wood tones and gold accents. All of these design elements are naturally beautiful on their own.
One of the biggest shifts within the Wedding Industry in the Ottawa Valley is hands down — Gold.
Gold cutlery has become one of the most popular new trends on Pinterest and we have seen a growing interest in the Valley. Rose gold and silver, have also been increasing in popularity this wedding season!
P.s. The accent pieces you choose should be subtlety incorporated into your decor, with pops of the colour distributed evenly throughout your venue. You want to try and avoid creating overwhelmingly harsh accents.
Let us fill you in on a little secret:
Simplicity is elegance.
Love
P&A Team