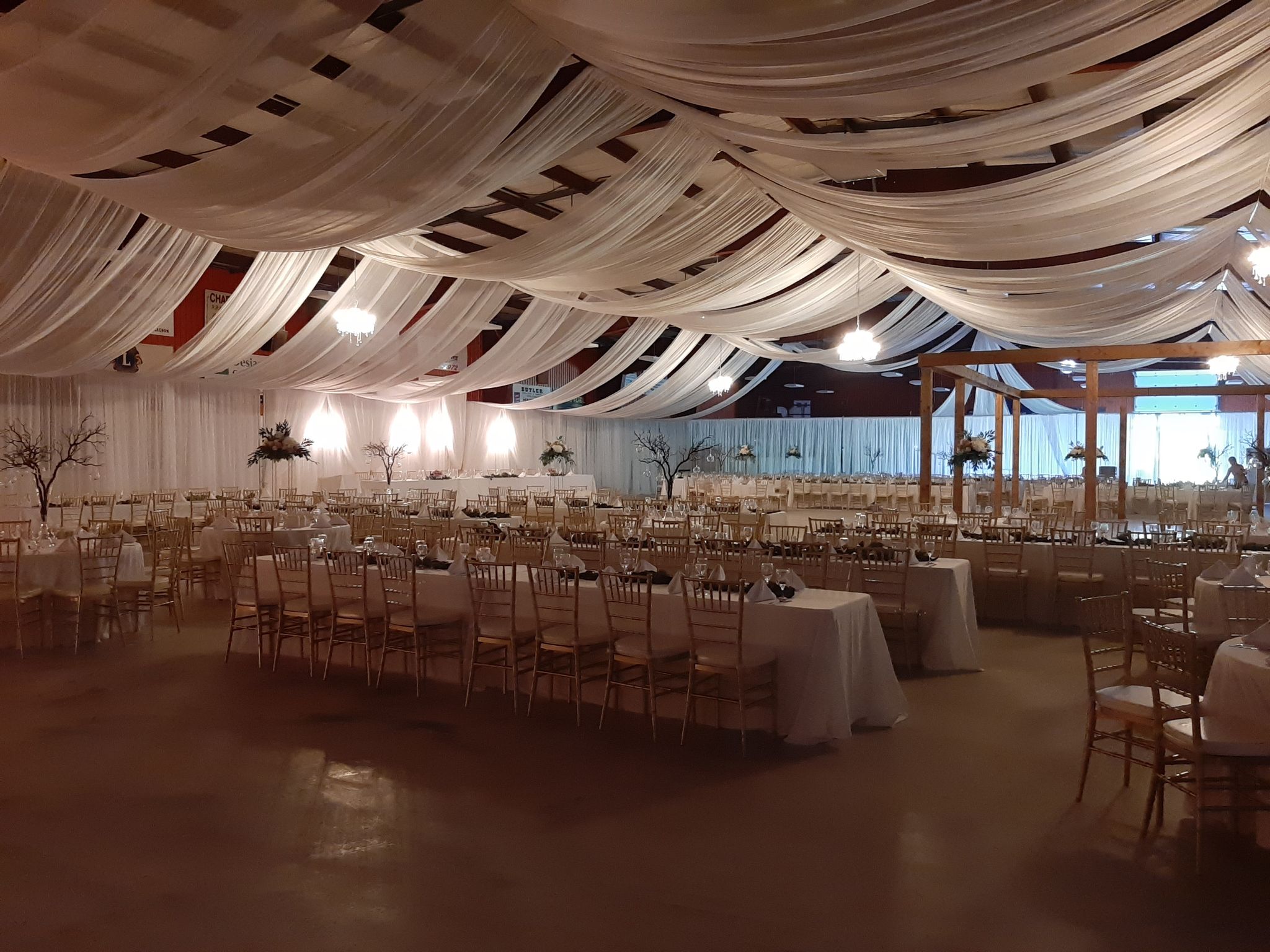 Transforming your Venue into a Breathtaking Experience
Ottawa Valley Bride's — The thing we most commonly hear from our customers is how they want to create and completely transform their reception venue, so that it is almost unrecognizable. One of the main dilemmas couples face when choosing a venue, especially here in Pembroke, Ontario, is that there are a limited number of venues that can hold over 200 guests comfortably. One of these examples include the Germania Club. It is highly possible that you know many others that have used this particular venue for their reception so you want to make sure your special day is unique from the others.

At Parvati & Athena Events, we know and value the importance of enhancing and transforming your space to create the most memorable, breathtaking atmospheres. Our top priority is ensuring that we use only the highest quality rental products to make your ideas come to life through our designs.

Ask us about our custom floral ceiling displays and creative backdrop designs!

Tent's are also a great alternative to creating a unique event.
Check out our transformation of the Germania Club in Pembroke Below for one of our lovely couples.
Love,
P&A Team